Wisconsin Drug Testing Can Manage Your DOT Drug Testing Needs
Bringing new employees on board can be expensive. Will they fit in with the other employees? Do they have the right skills and are they capable of learning new ones? Did the applicants honestly represent themselves during the hiring process? Wisconsin Drug Testing Consortium (WDTC) can help you easily answer that last question with its employer background check and Department of Transportation drug testing services.
Employee background checks are a vital part of the hiring process since it can help businesses learn more about future employees. Background screenings vary widely in what they cover. Depending on the job position, you may need to verify previous employment status, check on criminal background or even check credit history. WDTC will work with you to develop an employer background check that meets your needs.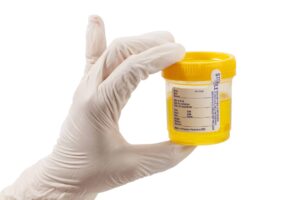 Drug tests are another part of the new-hire process. The DOT requires all employees under the DOT umbrella to follow to DOT drug testing protocol. WDTC works with businesses of all sizes to manage their drug testing needs, whether it's a new-hire screen or setting up and managing a program that randomly tests all employees.
WDTC offers a variety of drug testing options for Non-DOT employers too. Which includes onsite testing where collections are is done at your business. This cuts down on the time employees are away from their job. As for the testing process, WDTC offers the traditional urine test, along with hair follicle, fingernail or saliva testing for drug or alcohol use. A licensed medical review officer reviews all DOT drug testing per DOT protocol. We strive to make the drug testing process simple and keep your business DOT compliant.
When bringing new employees on board, conducting an employee background check and following the DOT drug testing protocol are two great ways to confirm your hiring decision. To learn more about WDTC and its services, contact President Mike Bray at [email protected] or visit http://widrugtesting.com.